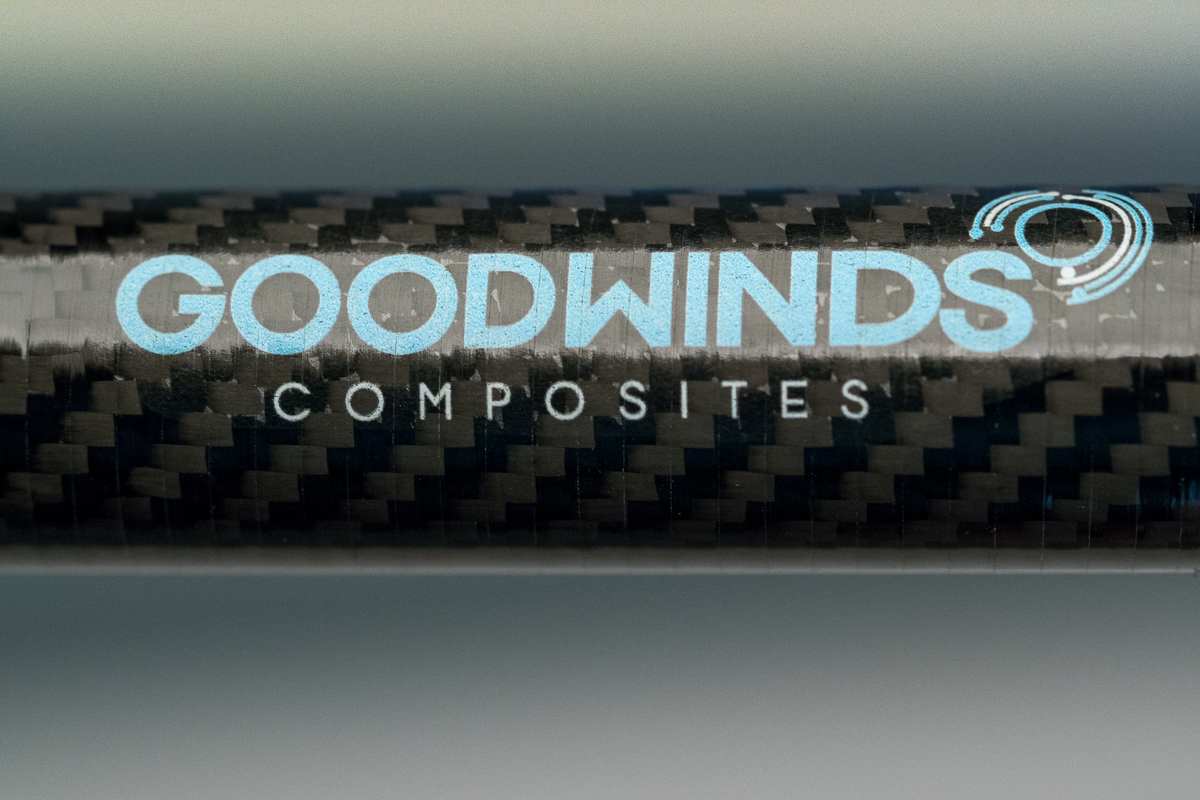 Goodwinds keeps several sizes of cylindrical wrapped carbon tubes in stock – they come in a variety of wall thicknesses and finishes: matte, unidirectional, and twill. An off-the-shelf wrapped composite tube is the perfect, low-cost solution for preliminary product design. Once you have proven your concept, Goodwinds Composites' engineers can help you engineer the perfect carbon fiber tube for your application. Please contact us at [email protected] or 206-632-6151 and check out our Custom Roll Wrapping page for more information on our process. We look forward to working with you!
Our standard wrapped carbon tubes are manufactured using Standard Modulus carbon fiber prepreg unless otherwise indicated. Some of our tubes are marked as Intermediate Modulus (IM), meaning that we produced them with a stiffer carbon prepreg fabric. Modulus of Elasticity, or "Young's Modulus," is a measurement that expresses the stiffness of a material. The greater the measurement, the stiffer the material. Our standard prepreg has a modulus of 33 million pounds per square inch (33 msi) and our Intermediate Modulus prepreg has a modulus of 42 msi. We are able to source higher modulus carbon fiber prepreg when needed. In short, a tube marked IM will be stiffer than a standard tube of the same dimensions.
---
Wrapped carbon tubes are created by wrapping carbon fiber material that is pre-impregnated with resin (called pre-preg) around a steel mandrel, wrapping it in compaction tape, baking it, and then extracting the mandrel. We then trim the ends or cut the tube to size. Wrapped carbon tubes can be tapered or cylindrical and in a multitude of different profiles. We have the ability to make the walls very thick by wrapping the carbon pre-preg multiple times around the mandrel or very thin with only a few wraps. We can even wrap carbon around wood dowels or other carbon or fiberlgass rods or tubes. Call us for details and help creating your own custom wrapped carbon tube!