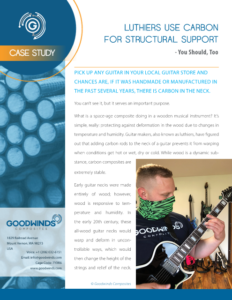 Luthiers Use Carbon For Structural Support –You Should, Too
Pick up any guitar in your local guitar store and chances are, if it was handmade or manufactured in the past several years there is carbon in the neck. You can't see it, but it serves an important purpose.
What is a space-age composite doing in a wooden musical instrument?