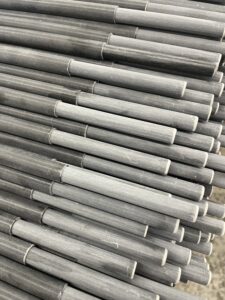 Precision Composites Assembly Services
Goodwinds Composites offers top-notch assembly services for composites. With years of experience working with composites and a commitment to excellence, we provide comprehensive carbon and fiberglass assembly services that meet the highest standards of quality and efficiency.
Composites assembly presents unique challenges: adequately preparing bonding surfaces, choosing the correct epoxy for bonding, and machining pieces to fit precisely. Let us use our expertise in handling carbon and fiberglass materials to engineer the perfect assembly solution for your product.
We are happy to build your assembly from any of the thousands of feet of carbon and fiberglass rods and tubes we keep in stock or a custom engineered profiled designed just for you. We will even assemble projects with carbon and fiberglass you have purchased elsewhere.
Why Choose Goodwinds Composites for Your Assembly Needs
Experience: With years of experience manufacturing and machining composites, we have a proven track record of delivering high-quality results on time and within budget.
Skilled Workforce: Our team is comprised of highly skilled technicians, engineers, and quality control experts who are dedicated to ensuring the success of your composites project.
Customization: We understand that every project is unique. We can build a custom composite tube, custom cut or machine your carbon and fiberglass, and customize assembly solutions to meet your specific requirements.
Quality Assurance: Our rigorous quality control processes guarantee the reliability and durability of your assembled products. Goodwinds Composites is certified ISO: 9001-2015.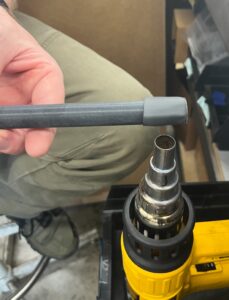 Contact Us Today
When you choose Goodwinds Composites for your composites assembly needs, you're choosing a partner dedicated to your success. Our commitment to excellence, attention to detail, and passion for precision make us the ideal choice for your carbon and fiberglass assembly projects.
Get in touch with us today to discuss your requirements, request a quote, or learn more about how we can help you streamline your manufacturing processes. We look forward to serving you and contributing to the success of your business.
Phone: 206-632-6151
Email: [email protected]