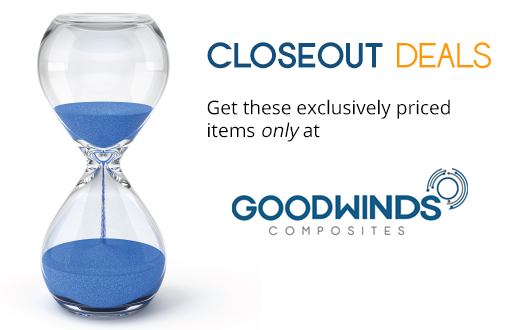 These carbon tubes are perfect, but they are in odd lengths, usually leftovers from a big custom cut job. Check back often because we are always adding more!
All closeout pieces are +/- 1/2″ long.
Please note:
On occasion, products ordered may no longer be available due to a 1-2 day delay in updating available clearance stock. If this were to happen to your order, we will do our best to provide you with a suitable alternative and /or appropriate discount on other product.
All clearance items are as-is and all sales are final.
Thank you for your understanding!
.394" x 8" - 10" Pultruded Carbon Tube
.750" x 14" - 16" Pultruded Carbon Tube
.750" x 16" - 18" Pultruded Carbon Tube