Technology and innovation play a huge role in Goodwinds Composites' operations – we are constantly inventing new machines and machine attachments, figuring out new methods to make the best composites, and challenging ourselves to tighter tolerances and better customer service. In our world, the importance of STEM (Science, Technology, Engineering, and Math) education cannot be overstated. We want to inspire the next generation of manufacturers. Whenever possible, Goodwinds Composites donates time, expertise, and product to schools and educational institutions to nurture the problem solvers of tomorrow.
Why STEM Education Matters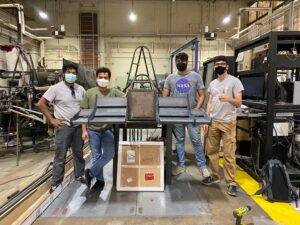 STEM education is essential to future progress. It not only inspires creativity and innovation, but also encourages students to commit to excellence. STEM education:
Fosters Critical Thinking: STEM subjects encourage students to think critically, analyze data, and solve complex problems. These skills are applicable across various fields and industries.
Drives Innovation: Innovations in science, technology, and engineering have shaped the world we live in today. A solid STEM education lays the foundation for future breakthroughs and discoveries.
Addresses Global Challenges: STEM-educated individuals are better equipped to tackle pressing global issues, from climate change to healthcare, cybersecurity to sustainable energy.
Boosts Career Opportunities: STEM careers are in high demand and offer competitive salaries. Preparing students with STEM knowledge opens doors to numerous career opportunities.
How Goodwinds Composites Supports STEM Education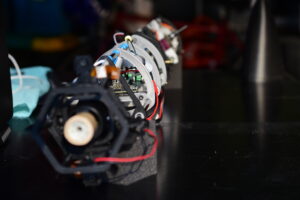 Goodwinds Composites understands the importance of STEM education and is deeply committed to nurturing the next generation of scientists, engineers, and innovators. We actively support STEM education through a range of initiatives:
Product Donations: Carbon and fiberglass rods and tubes make excellent structural support – we've built our whole business on it! Students building solar-powered cars, rockets, airplanes, and robots use our rods and tubes as critical structural components in their creations.
Tours: We happily host tours from local high schools, technical academy programs, community colleges, and the job corps. Students get to see innovation in action at our facility in Mount Vernon, WA. We hope we can inspire some of them to pursue careers in manufacturing!
Speaking: Owner Amelia Cook loves to speak to students about our business and careers in manufacturing. She serves on the advisory committees for Career & Technical Education (CTE) both the local high school and the local community college.
Goodwinds Composites hopes that by contributing to STEM education we can help inspire a brighter future for the next generation.