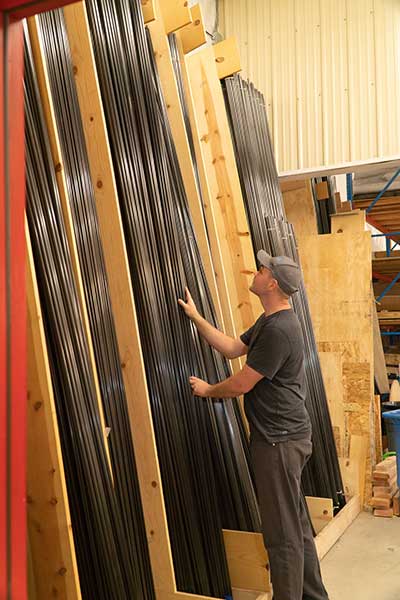 Lightweight
70% lighter than steel, 40% lighter than Aluminum
High stiffness-to-weight ratio
Also known as specific stiffness, this ratio allows materials of different mass to be compared quickly in rigidity-sensitive applications where weight is still a factor. Carbon fiber is about 3 times stiffer than steel and aluminum for a given weight.
Low thermal expansion
As opposed to most other materials, carbon fiber has a negative coefficient of thermal expansion. This means that it expands when the temperature lowers. The matrix will have a positive coefficient, resulting in a near neutral for the composite. This is a desirable quality for applications that have to operate in a wide range of temperatures .
High fatigue level
Carbon fiber composites keep their mechanical properties under dynamic loads, rather than deteriorating slowly over time.
Corrosion resistant
Carbon and fiberglass composites alike perform well in an acidic or otherwise chemically challenging environment. Additives in the resin can enhance this property.
shop Carbon Fiber